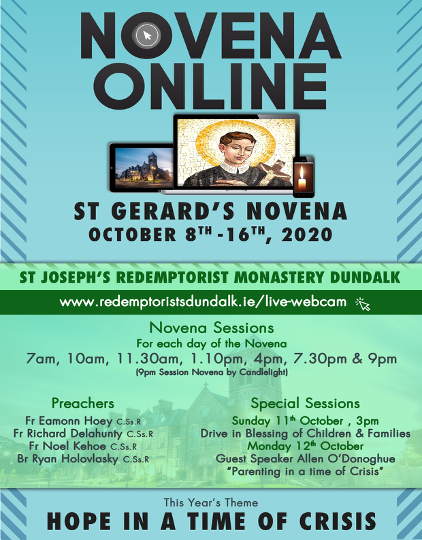 On behalf of the Redemptorist Community and our team, I welcome you warmly to this year's Solemn Novena in honour of St Gerard.
This year our Novena comes to you online but be assured that the powerhouse of prayer that it has always been continues.
Please send in your petitions, visit the church during the day for private prayer, light your candles and let the flames of faith enlighten our darkness in this time of pandemic. God is close and through St Gerard's intercession, may God bless each of you abundantly over these nine day.
With every good wish and blessing.
Fr. Noel